You know your field data is valuable and that precision ag is the key to unlocking that value. But getting started can often feel challenging and, frankly, overwhelming.
That's why our team is here to do the work for you. Our advisors take care of everything, from organizing your field data to generating reports to even doing the legwork of contacting seed dealers and consultants. Meaning all you have to do is farm!
We advise you every step of the way, using our 20-plus years of experience to help you turn your data into dollar signs. In other words, we're an extension of your farm, supporting you as you grow. And now, we're supporting your first step towards profitability with our "Five Steps to Get Started" guide!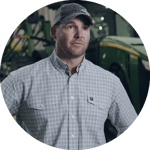 "There's a lot of other players that have entered the marketplace in the last few years, but not a single one of them has the depth and the breadth of information that we can get through Premier."
— Mike Pellett
Atlantic, IA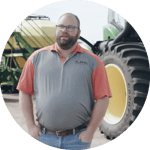 "Premier Crop is a program that is second to none. It really gives us the ability to not just look at a snapshot of our operation but to take a holistic look, all the way from start to finish and from purchase to profitability."
— Kevin Poppel
Albert Lea, MN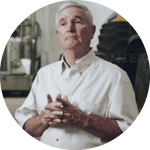 "You cannot feel your improvement unless you are able to measure it. And that's what Premier Crop has brought to us: the ability to measure each different resource as it's utilized on the farm and being able to turn that into dollars and cents."
— Bill Pellett
Atlantic, IA
What will you get in this guide?