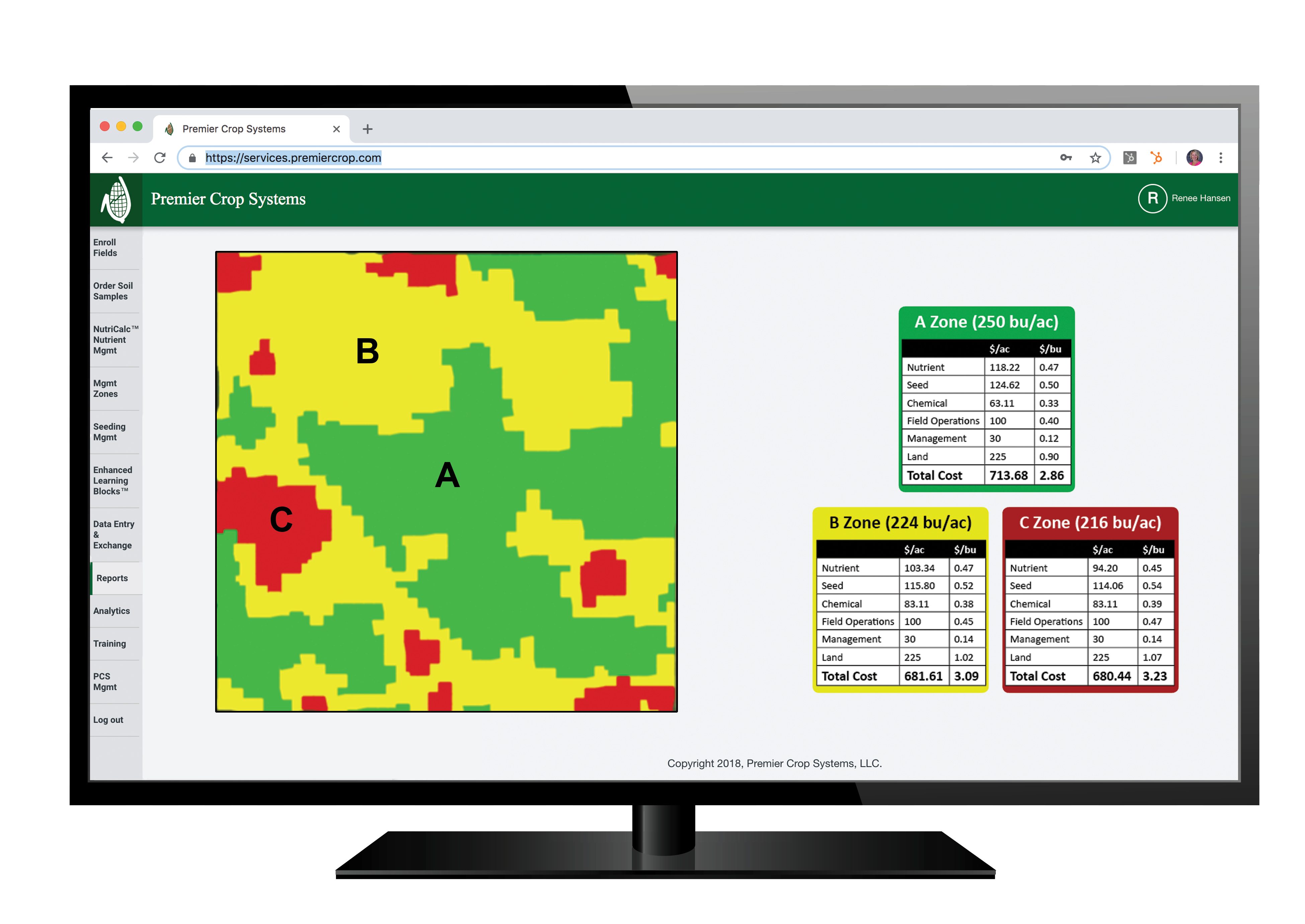 We often use the phrase, "Everything agronomic is economic." What does that really mean?
First, let's first define agronomics and economics. What is agronomics? That's everything that we do in the field related to making good management decisions. It's deciding how much fertilizer to apply and where to put it, planting rates, crop protection, tillage systems and how to incorporate all of this into the farm. Those all go into how we grow our crop. On the economics side, we're talking about all of the money involved in farming. Farming is a business, and just like any other business, you need to make sure you have cash flow so you have the opportunity to farm again next year, and the year after that. So, how do we focus on agronomics and economics? We do that by analyzing growers' data. We use that knowledge to help them make decisions on their farm.
Knowing what you've done on the farm in the last five, 10, or 20 years can provide valuable knowledge as you plan into the future. However, if you never take that data and don't use it to make decisions, it's not doing you any good. It's important to invest time into collecting your farm data. We work with growers to analyze their collected field data. We add costs to the layers of data including product cost, operations cost, management cost if they have any land-specific cost, and tie that to the yield file so we can see what is making agronomic and economic sense on the farm.
It's fairly easy to tell where there are higher yields, but it's a lot harder to know if that yield increase also caused an increase in the pocket book. Did the decision pay for itself? Did you produce enough bushels to offset the cost of production? Every pass across the field matters agronomically, but it also has a cost associated with it. We give you three steps to help combine your farm agronomics and economics below.